Foreign national soon may use BSNL's Prepaid mobile services in India for FREE
BSNL is in the process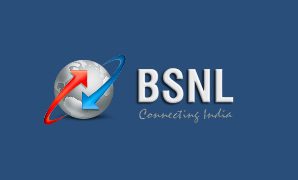 to offer its prepaid mobile services to foreign nationals arriving India on e-Visa.  The prepaid mobile connections will be provided at BSNL counters at various International airports in India and for this foreign national would be asked to undergo following procedure.
Foreign national have to present their e-Visa and Passport at BSNL counter and have to give signed xerox copy of both documents
Then BSNL official at the counter will issue them a prepaid mobile SIM with welcome kit at free of cost
Foreign national will have to give acknowledgment in a predefined format under their signature.
To activate the SIM, foreign national have to insert this prepaid SIM in their unlocked handset and have to send a message in following format to 9440087000.
ACT < e-Visa No > <Expiry date dd/mm/yy>
With this free prepaid mobile SIM, foreign national will be able to use its bundled freebies, talk value worth Rs 50 and 50MB of data. The free SIM would come with initial validity of 30 days only which may further be extended with recharge of mobile connection.
BSNL offers mobile services at very affordable rates in comparison to roaming rates of telecom operator of their home country. BSNL have very wide coverage in India including difficult areas.
http://feedproxy.google.com/~r/telecomvibe/lRsd/~3/WcSO1F5ud24/