BSNL launches new Combo Broadband Plan with FMC Rs 1599 offering Unlimited Broadband and unlimited Voice calling all days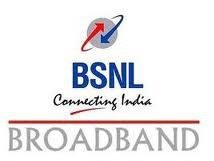 BSNL today launched a new Combo Broadband plan for a monthly rental of Rs 1599 in which customer will get unlimited usage of Internet but customer will get download speed of 4Mbps up to data usage of 40GB and beyond this limit, the customer will get throttled download speed of 1Mbps.
Apart from unlimited usage of Internet, customer will be able to make unlimited voice calls on all days on any network across the country i.e. all local as well as STD calls will be free.
This is promotional plan and customers can book it starting from 17-11-2016 in all telecom circles across the country and this plan will be available to book up to for next 90 days.
New Combo Broadband Plan for Monthly rental Rs 1599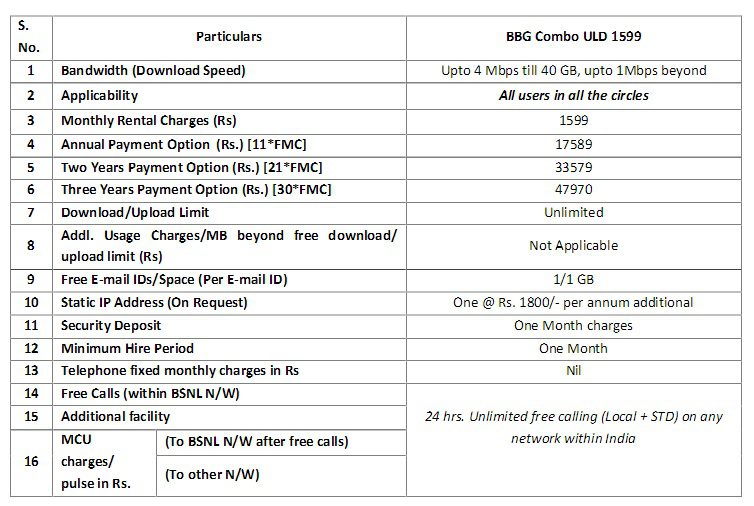 BSNL have similar plan for monthly rental of Rs 1495 ( Rs 1550 in Orisha and Rs 1650 in some selected SSA of UP (West) circle) but this plan offer unlimited voice calling on Sunday only. Yet customer can avail free night calling on all day i.e. they can make unlimited between 9PM to 7AM.
http://feedproxy.google.com/~r/telecomvibe/lRsd/~3/c50jXjlHjGI/