C Spire launches promo of unlimited data plan at a month to take on T-Mobile
USA's sixth largest carrier C Spire has launched a new promotional offer of unlimited data plan for $ 65 per month including unlimited voice and texting for new customers.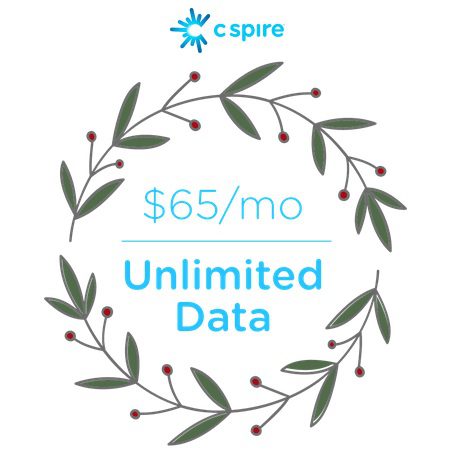 This plan is available for $ 65 to those new users who will buy their new handset from the carrier's equipment installment plan with a two year contract and if you don't sign contract then the plan costs $ 80 per month.
C Spire's this unlimited data offering isn't entirely unlimited, the data speed slow down to 3G speed once customer exhaust 25GB data in a month. Other major carriers also do the same, like T-Mobile's unlimited plan $ 70 slow down speed after 26GB and Sprint slow down speed after 23GB in its $ 60 plan.
To promote this plan, C Spire is also waiving off activation fees for all new activation and upgrades, and the unlimited offering can be combined with a current free smartphone promotion. To lure customers of other carriers, C Spire is also offering as much as $ 650 in bill credits for users who switch and trade in their devices.
Other MVNOs in USA also offer unlimited data plan like Cricket Wireless offers for $ 65 a month, Boost Mobile offers at $ 60 a month, iWireless offers at $ 55 a month, MetroPCS offers for $ 60 a month, Telcel offers for $ 60 a month and Simple Mobile offers for $ 60 a month.
http://feedproxy.google.com/~r/telecomvibe/lRsd/~3/AVBeStgOQc0/