Book a ride, play chess or share music with Facebook Messenger
Facebook messenger is not only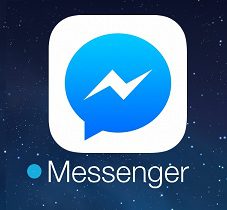 used to chat with friends or family members by sharing photos, videos or GIF images but even it can help you in many other ways with its some hidden features which are explained below.
Book a Ride :
If you see a car icon on your fb messenger, then you can click it and can book cab to ride or you can send the map location to your friend. This feature is available to few users and going to be available to all users.
Play Chess:
If you don't have dedicated app for playing chess on your smartphone, you can have it on your fb messenger. To open chess game, you just have to type @fbchess play in your chat box, and then you can play it.
Music sharing:
For this, first you have to install Spotify app and then during chat, you will be able to share songs and playlists directly inside the fb messenger.
http://feedproxy.google.com/~r/telecomvibe/lRsd/~3/stIzf3rHy64/