How to install two Whatsapp Accounts in dual SIM Android Phone
Many of us have searched this topic, even also tried to find a good app on Play store but we don't get satisfied but I found and tested the procedure on my own dual SIM smartphone and successfully using it.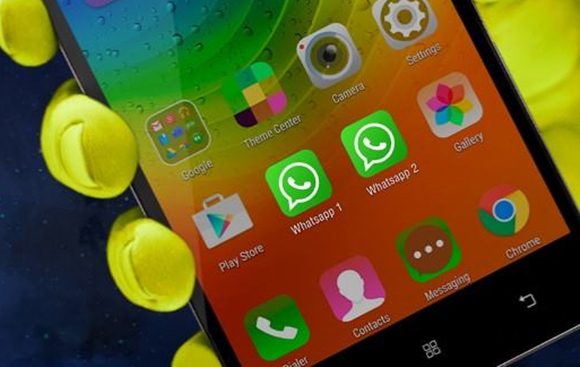 I tried to searched GbWhatsapp app on play store but this app has already been removed and one more app, Disa, a unified app have also stopped support to install Whatsapp through it.
Incidentally I found GbWhatsapp app still stored on Google drive, where from you may download it
So now you may use two whatsapp accounts on your dual SIM phone by following simple steps
Step – 1 : Downloading the setup file of GBWhatsapp from the Google Drive downloading link given below –
Download GbWhatsapp [Dual Whatsapp]
You may either download it directly on your phone or you may first download it on your laptop and then transfer it in file section of your smartphone by USB cable.
Step – 2 : Now this GbWhatsapp [Dual Whatsapp] 2.17.146 @SolutionExist.apk setup file is downloaded on your Android phone, just tap it and Install on your phone.
Step – 3 : After completion of installation, you will see Whatsapp icon of different color on your home screen. Now just configure and activate this Whatsapp on your second phone number, the procedure of activating this second Whatsapp is same as you have done for your first Whatsapp.
So now you have two Whatsapp on your Android phone attached with your both SIMs but I find following features missing in this second Whatsapp.
There is no update available for this second Whatsapp (GbWhatsapp)

You can't see, how many of group member have seen your message

You have no feature of forwarding, neither at message level nor in menu
But anyhow, you can use two Whatsapp on your phone, One may be used for your personnel matters and other one may be for your office.
Share your views in the comments column below
http://feedproxy.google.com/~r/telecomvibe/lRsd/~3/GGVECFaaI5g/