BSNL promotional offer for NGN FMC Services @ Rs 25
Almost two months ago, BSNL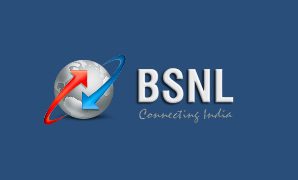 launched Next Generation Network (NGN) services in which one service was Fixed mobile convergence (FMC) service. With this FMC service, BSNL customer is able to transfer incoming call on his landline number to up to 9 landline/mobile numbers. The other name of this service is "Follow me", this is similar to earlier call transfer facility for landline customers but in call transfer facility, customer is able to transfer incoming call to one number only.
At the time of launch, the tariff for this FMC service was announced Rs 100 for up to three members in FMC, Rs 200 for members from 4 to 6 and Rs 300 for up to 9 members.
Now BSNL wants to popularize it so that customers starts to use it in big way for this BSNL has launched a promotional offer for 90 days with immediate effect and during this period, FMC service can be availed for just Rs 25 and customer have liberty to add up to 9 members.
BSNL is also offering Prepaid landline connection under NGN services and the PSU has also launched a promotional offer for this also. Under the offer, customer have to pay Rs 600 as Installation charge, Rs 600 for Instrument and then a plan voucher of Rs 100 which will offer you free talk time of Rs 100 with validity period of one month. After exhausting of free talk time, call charges would be 80p/min for all type of calls.
http://feedproxy.google.com/~r/telecomvibe/lRsd/~3/Hd5vnpcOiBc/